When I began writing about and reviewing gin in 2009, the number of gins produced in the world numbered in the low hundreds. In 2019 the number of new gin launches alone was nearly double that number.
Early on I realized that there was a disconnect between distillers and consumers. Distillers often talk about process and the ingredient used in gin. Consumers talk primarily about flavor.
When a distiller tells the story about their gin, they might say, "this gin uses lavender and juniper." However, the average consumer has never tasted lavender after being distilled. Further, even if they did, to say that lavender always tastes the same way in gin does a disservice to the amount of control a distiller has over that lavender. It may taste floral. It may taste herbal. It may have menthol and mint notes.
I began researching how everyday people talked about flavor in gin, and several words began to appear over and over: floral, citrusy, piney and "hot." My reviews weren't communicating as well as they could. That's why in 2012 I designed the world's first infographic visualization for gin flavor.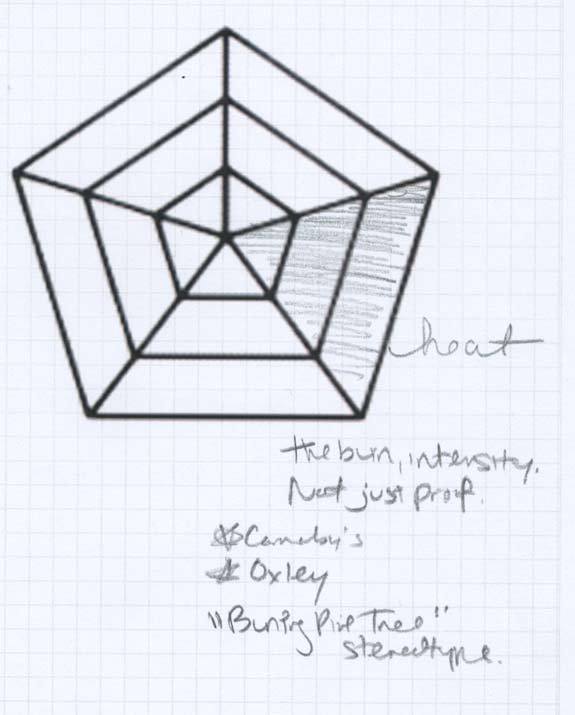 Upon the flavor diagram's debut on my website www.theginisin.com, unique visitors shot up over 500% in the first year. In 2019, over 750K people visited the GIN is IN— the most visited site devoted just to gin in the world. 
In the decade plus since I started writing about gin, I've taken the ways people are talking about gin and have designed ways to convey abstract concepts like flavor in easy-to-understand and engaging visual formats.