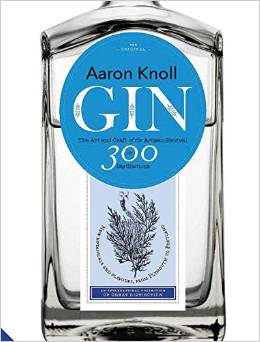 Gin: The Art and Craft of the Artisan Revival— My second book on Gin and was published in 2015 with Jacqui Small and Quarto Group. Gin has been translated into six languages, including Swedish, German, French, Spanish, Italian— in addition to the original English. (Book page on Amazon) Voted as One of the Guardian's top drinks books of 2015.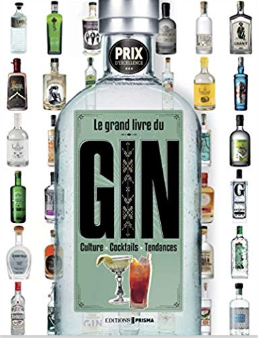 Le Grand Livre Du Gin— Available for the first time in French, Gin: The Art and the Craft of the Artisan Revival was released in 2017 with new artwork for the French and Canadian markets.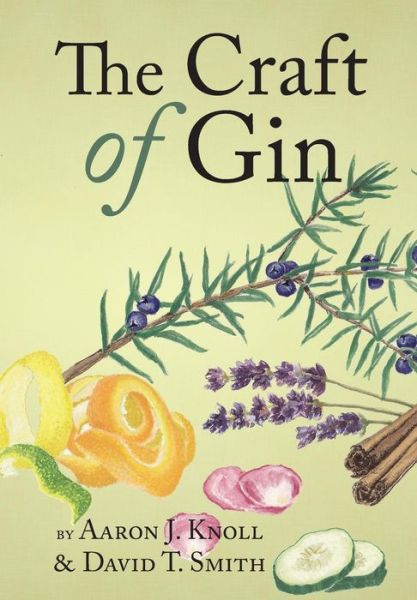 The Craft of Gin—is designed to be an introduction to gin for the novice gin drinker. I worked with fellow writer and author David T. Smith of Summer Fruit Cup to write the book. Published by White Mule Press in 2013.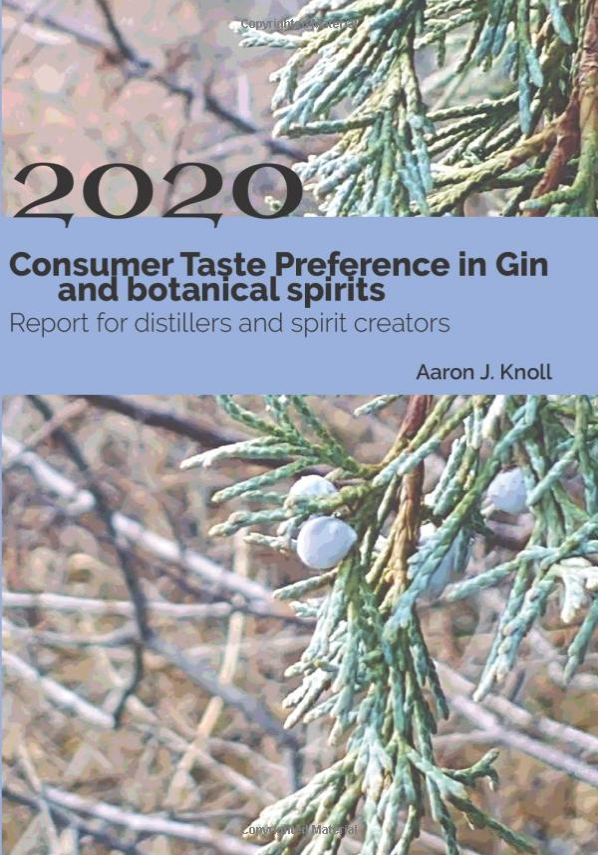 Consumer Taste Preference in Gin and Botanical Spirits: Report for Distillers and Spirit Creators— An industry-focused report that examines how flavor preferences vary among different audiences and what people are looking for.

The series began in 2018 and will be released annually with updated data.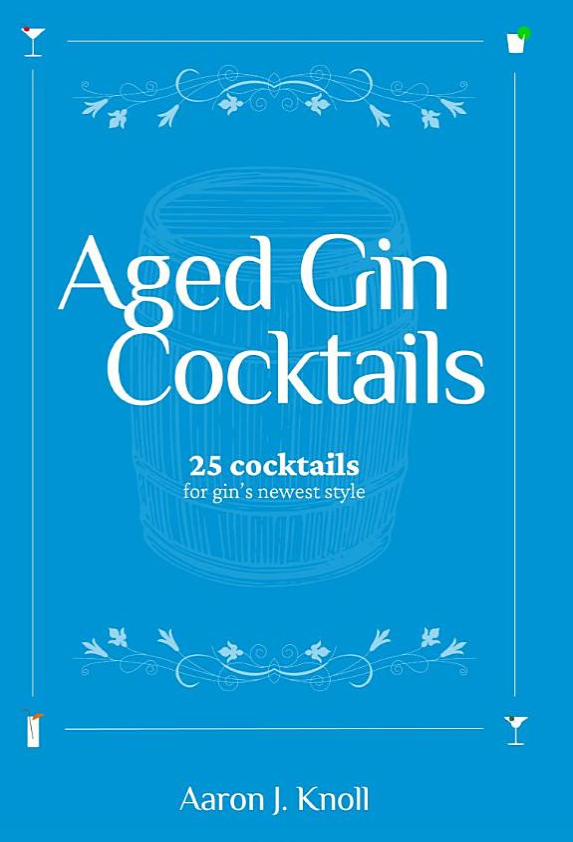 Aged Gin Cocktails, 25 cocktails for gin's newest style— Includes historical cocktails which used aged gin, classic gin cocktails which work well with aged gin and new cocktails created specifically for aged gin.
Articles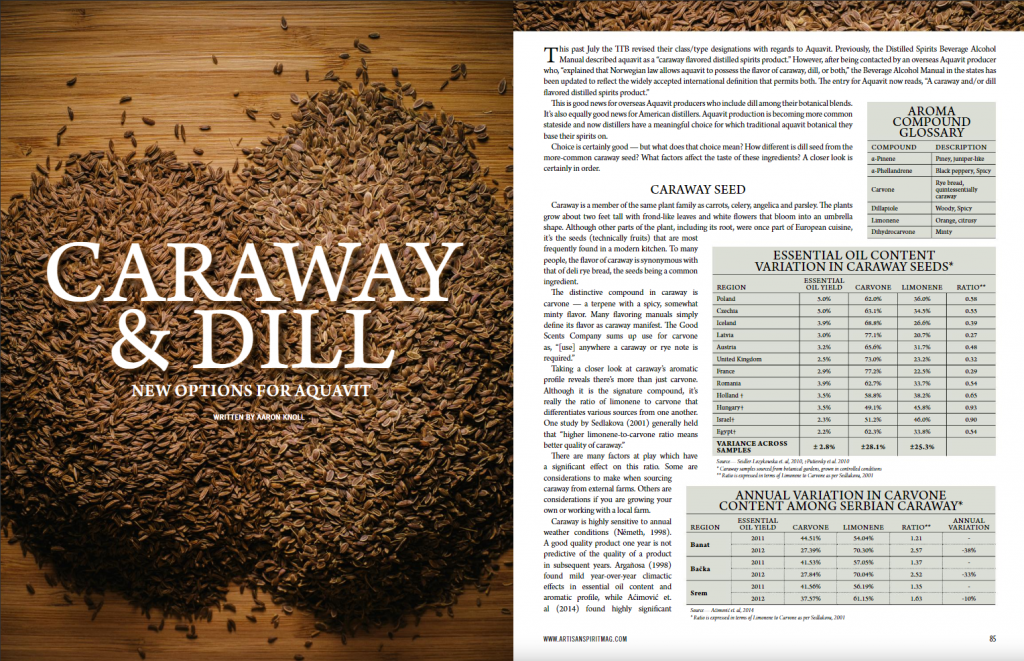 Caraway and Dill— Aquavit and Aromatic Profile Consideration for distillers in Artisan Spirit (Winter 2018)
Dill and Caraway— Aquavit Botanicals and Gin in Gin Magazine (Oct. 2018)
Describing Flavor in Gin in Artisan Spirit (Fall 2018)
Gin Botanicals: Cardamom in Gin Magazine (July. 2018)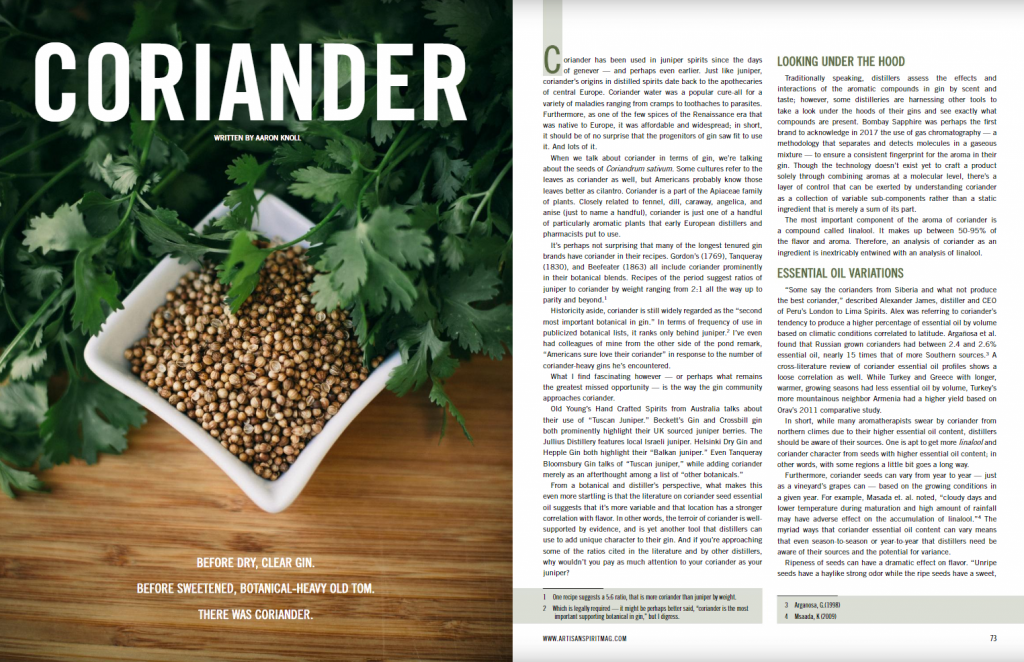 Coriander— Aromatic Profile Consideration for Gin Distillers in Artisan Spirit (Summer 2018)
London to Lima Distiller Profile— an interview with London to Lima Gin distiller Alexander James in Gin Magazine (April 2018)
Gin Botanicals: Anise, Star Anise, Fennel in Gin Magazine (April 2018)
Interview with Tom Warner or Warner-Edwards Distillery in Gin Magazine (Feb. 2018)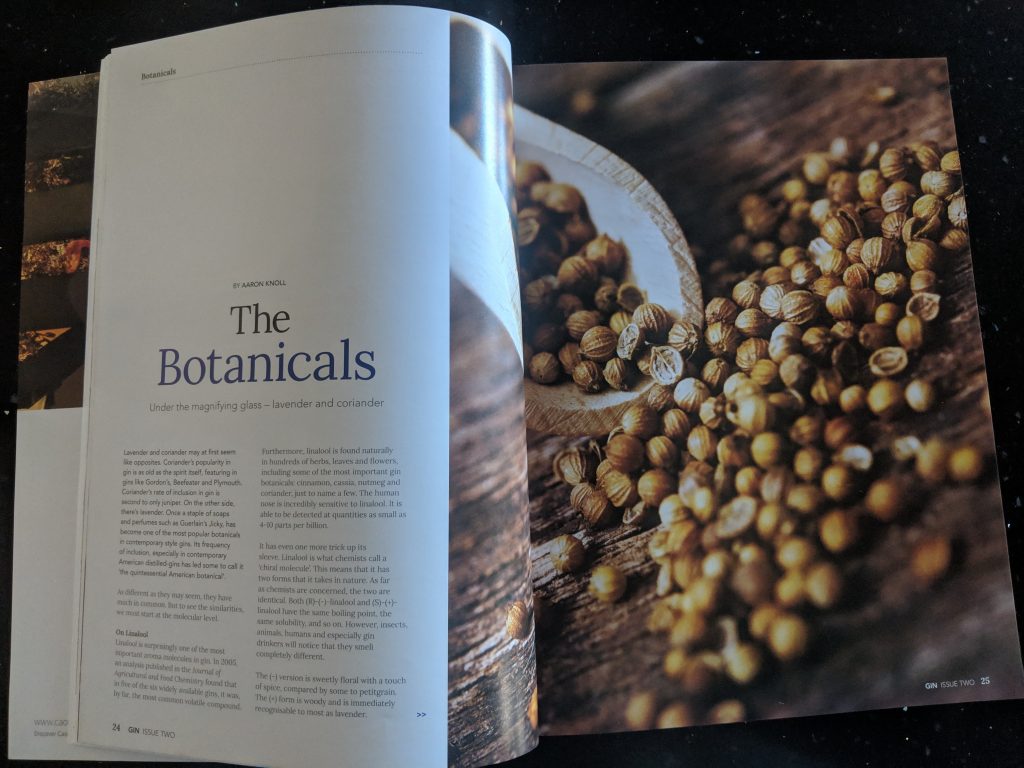 Gin Botanicals: Linalool in Gin Magazine (Feb. 2018)
Canned Cocktails in Artisan Spirit (Winter 2017)
What We Talk About When We Talk About Gin in Gin Magazine (Nov. 2017)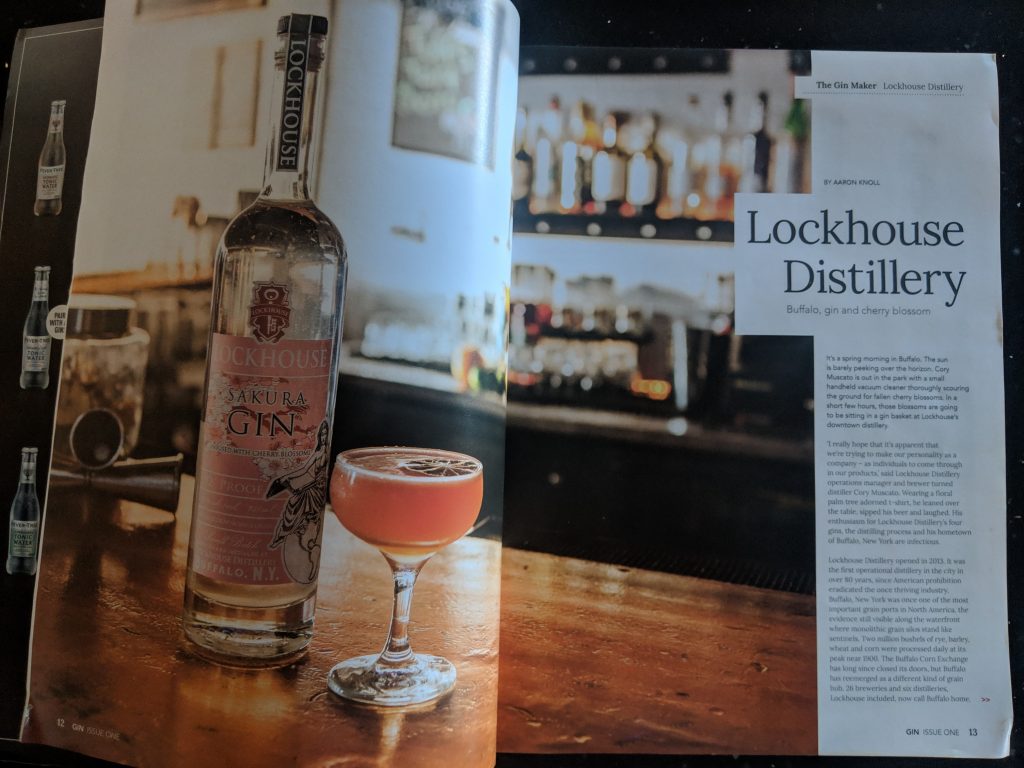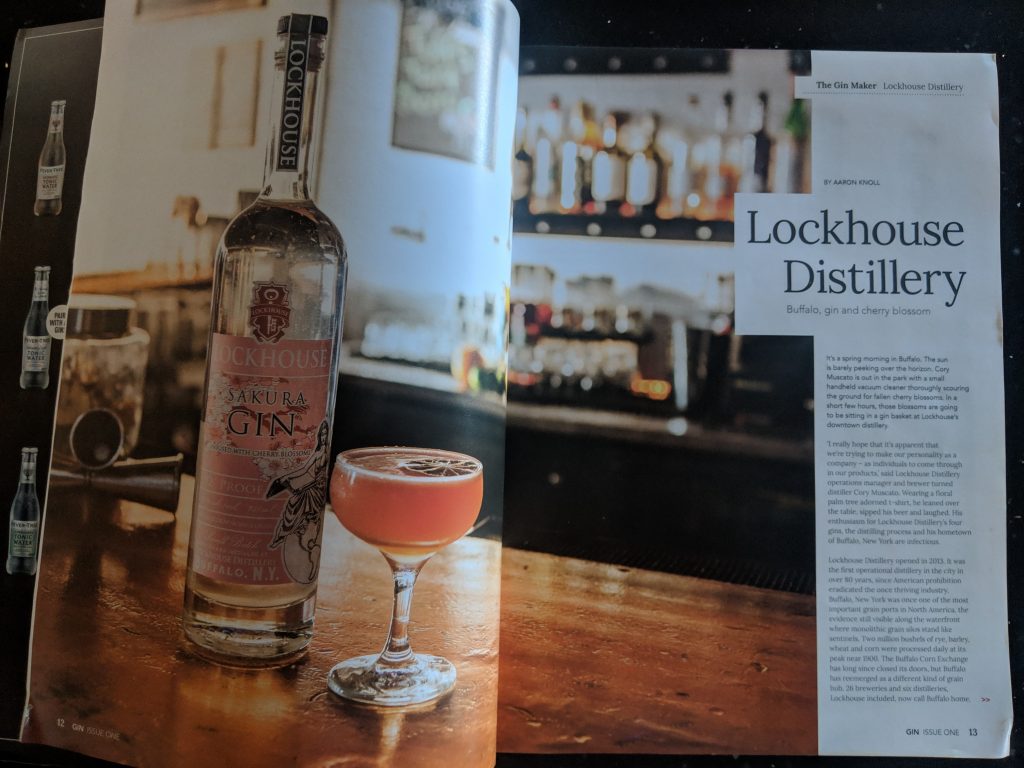 Interview with Cory Muscato of Lockhouse Distillery in Gin Magazine (Nov. 2017)
Gin Botanicals: Angelica and Orris Roots in Gin Magazine (Nov. 2017)
What's caused Gin to become an on-trend drink? We asked the experts… The Spirits Embassy (April 2017)
Local Juniper Variation and Control article in Artisan Spirit (Fall 2016)
Aaron Knoll's Top 10 Gins, Quarto Cooks Blog (September, 2015)
Talks and Seminars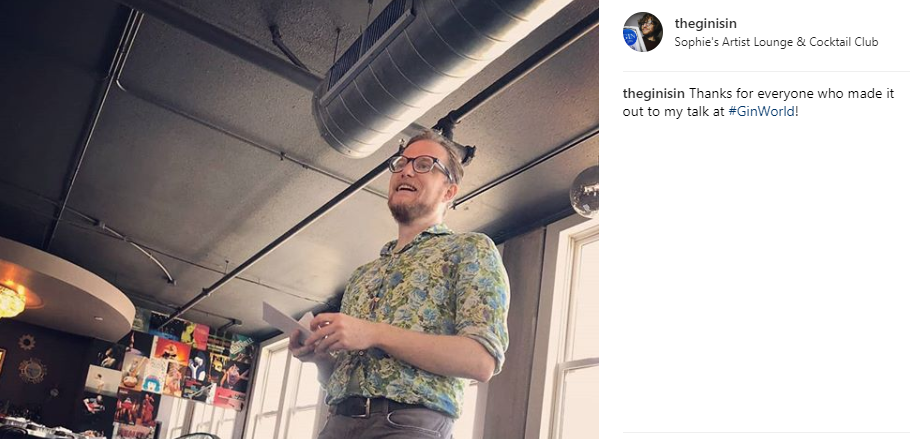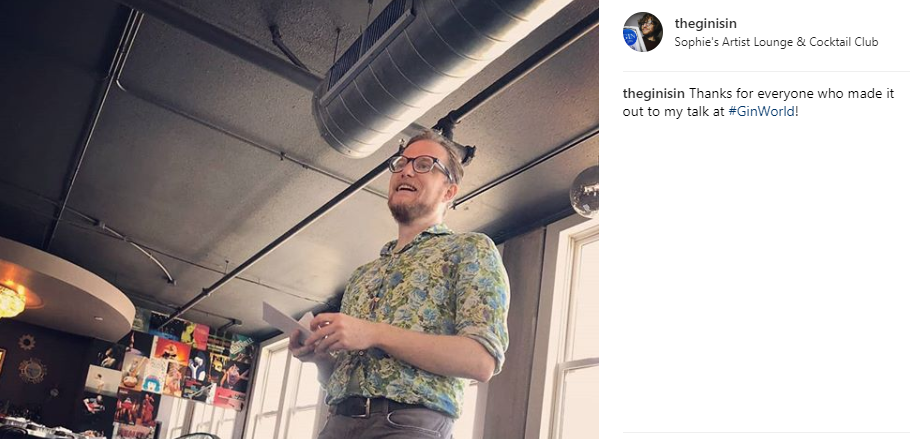 The Gin Renaissance: Flavors Decoded Seminar, presented at Gin World St. Louis (May 2018)
Gin Round Table: A Candid Discussion on Gin, featuring Finlay Nicol, Jake Burger, Aaron Knoll, Aaron Selya— moderated by Jen Kubiszewski, Gin World St. Louis (May 2018)
Press
Buffalo Foodies interview with Aaron Knoll (Jan. 2016)
Gin: The Art and Craft of the Artisan Revival named among best Drinks Books of 2015 by The Guardian (December 2015)
Monocle Radio (November 6th, 2015)
We <3 Gin: Britain's craft gin revolution is in full flow. Beth McDonald says chin chin to our hottest export. Metro (October 6th, 2015)
Lodging Magazine, "How Hotel Bars Can Capitalize on the Gin Revival." (May 2015)
Crumbs and Petals, "5 Brilliant Gin Bloggers." (March 2014)